Now in its third year, Sacramento's Farm-to-Fork month features events to stimulate your appetite and your curiosity. The Sacramento Convention and Visitors Bureau promises more beer, an innovative conference and plenty of delicious tacos with locally-sourced ingredients.
The Farm-to-Fork month of September, while still in its infancy, has grown like a zucchini patch — quickly! Event tickets to the Tower Bridge Dinner have sold out in record time, and last year, people walked elbow-to-elbow along the streets of the Farm-to-Fork Festival to experience farm animals and cooking demos.
"While walking up and down Capitol Mall, anyone who doesn't see why we're the Farm-to-Fork Capital isn't looking very hard," declares Mike Testa, chief operating officer of the Sacramento Convention and Visitors Bureau. As he rattles off a long list of vendors participating in this year's festival, it's clear that Sacramento's claim to the farm-to-fork name is well-earned.
Testa credits community support with most of the growth in the annual celebration. "We have a strong community that is knowledgeable and thoughtful about what [we're] putting in our bodies," Testa says. "We don't have to explain to people why this region is so special to agriculture and food production. Our region has embraced it with enthusiasm."
His organization has responded with a vivacious and veggie-studded lineup of events: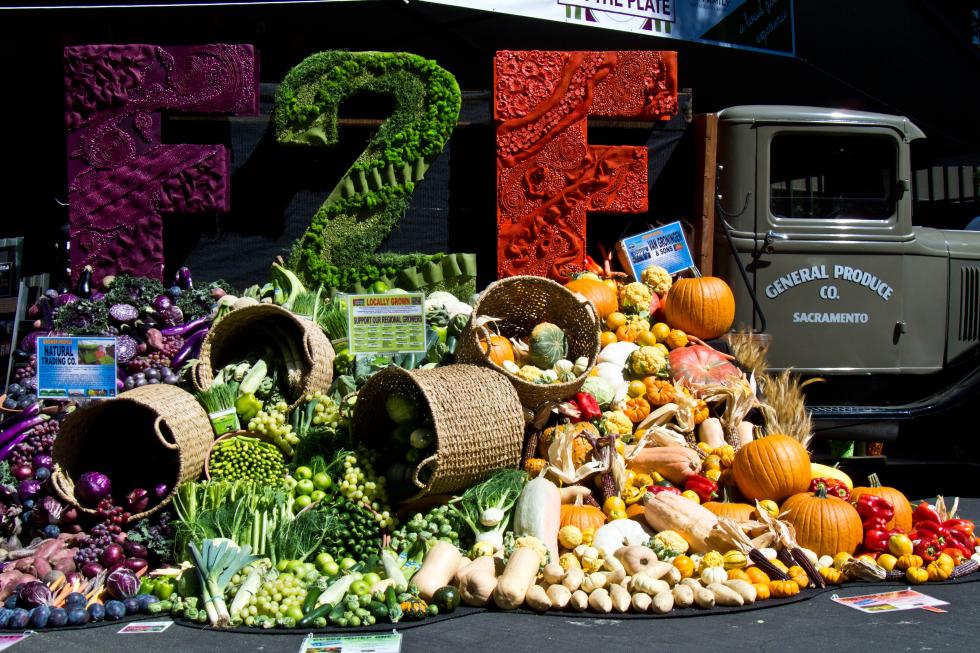 Tacos! Masa Taco Kitchen, one of Sacramento's newest taco ventures, brings Mexican street food to life using ingredients from our farm-to-fork region. Their dishes follow an ancestral trail from Guadalajara to Manzanillo. You can expect tacos on homemade tortillas, like their Rajas Con Crema with strips of roasted chile rellenos drowned in Mexican créma, corn and tomatoes, or their Tinga de Pollo with shredded chicken breast simmered in tomatoes, chipotle and chorizo.
More tacos! Voyager World Cuisine food truck will be throwing down Hawaiian barbeque-inspired tacos with braised pork and pineapple salsa. They've also added a burger to their menu topped with locally-grown heirloom tomato and grilled onions.
More beer! In the past, beer lines at the festival have been long and isolated in one area of the event. This year, beer lovers can rejoice as the local lagers will appear on every block, spread out by region. No more waiting in line to enjoy farm-to-glass!
Celebrity chef! Rick Moonen, an award-winning chef and advocate of sustainable seafood, is known for his appearance on Bravo's Top Chef Masters television show. The SCVB is bringing him to Sacramento for both the gala dinner and the festival. At the dinner, he'll work with Sacramento's best chefs to prepare the meal. At the festival, he'll participate on one of the cooking demo stages. Testa is excited to have a chef with roots outside this city working with our local farm-to-fork products; perhaps Moonen will sing our praises as he travels the country, leaving a trail of Sacramento pride everywhere he goes. Plus, who doesn't love watching TV pros make mouth-watering meals with food plucked from our farmers?
More chefs! In the past, the gala meal has been created by two lead chefs. This year, five chefs will direct the menu choreography.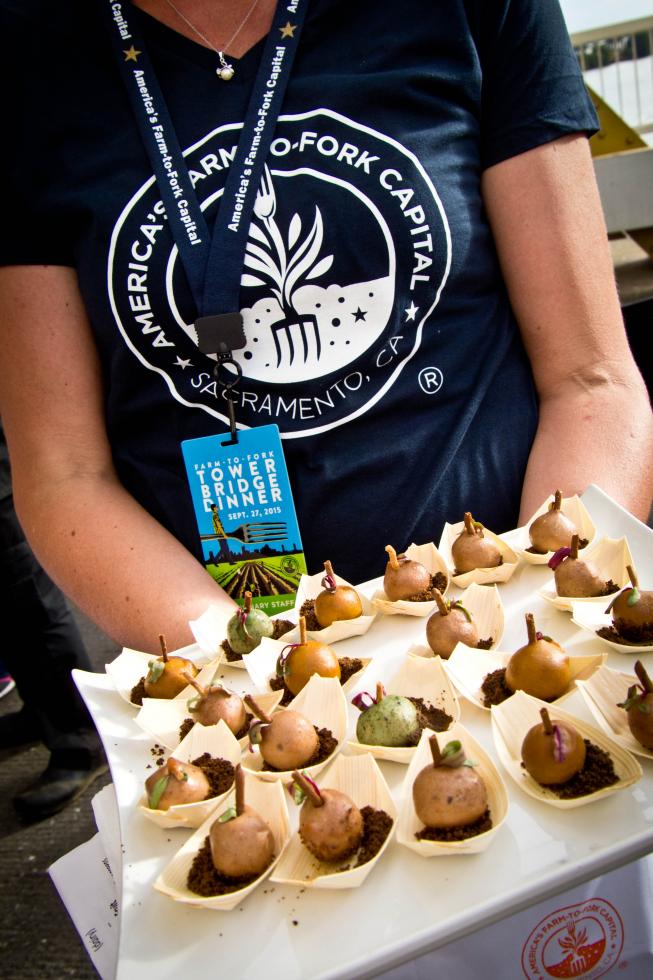 Female chefs! This year's chef lineup includes female chef leads, showing that our region can be an equity leader in an often male-dominated field. A super celery shout out to Allyson Harvie of The Patriot and Molly Hawks of Hawks and Hawks Public House. They'll be joined by Billy Ngo of Kru and Fish Face, Kelly McCown of The Kitchen, Mike Fagnoni of Hawks and Hawks Public House, and Ramon Perez of Puur Chocolat.
Farmers! To better reflect the farmer-chef relationships that exist in the region's restaurant community, this year's gala chefs will team with local farmers to plan their menus. Testa explains that while chefs are traditionally the faces everyone sees, "what makes us the Farm-to-Fork Capital is production and farmers. To put them front and center in an event that generates a lot of attention is a little more accurate representation of what happens in our region."
Field Trips! Attendees to this inaugural food and agriculture-focused conference will take their minds — and feet — out of the traditional lecture hall and into the field. Hands-on, all-day activities include school meals prepared by cafeteria staff leading farm-to-school innovations, farmer-for-a-day play, and tours of urban farms and food hubs.
Food System Leaders! Panel discussions feature top leaders in food innovation on the West Coast, including CropMobster's CEO, L.A. Kitchen's founder, Clif Bar's policy director, Blue Apron's COO, Google and more. Moderators include media powerhouses from Civil Eats, Mother Jones, and several local reporters. The event is in partnership with Food Tank, a renowned think tank.
A formal definition of "farm-to-fork" for our region will also roll out soon, according to Testa. "When we first started, the idea was to engage as many people as possible," he says. "There was an idea that the farm-to-fork logo should be everywhere from car dealerships to florists. As you grow, the identity starts to take shape … We need guidelines so when someone on the outside asks, we can point to something that separates us." Having a clear definition, he says, gives the Sacramento region the credibility it deserves.