In a historic brick building on Lincoln Street in Old Roseville, FourScore Coffee House is open for business after a two-year hiatus. Now expanded and remodeled, the family-run coffee shop features a funky portrait of President Abraham Lincoln in sunglasses, reclaimed wood tables built by a local craftsman and brick pulled from the K Street demolition in Sacramento that made room for the Golden 1 Center.
In 2015, founders Luke Noland and Jesse Mariut dreamed of creating a local coffee shop that catered to their community.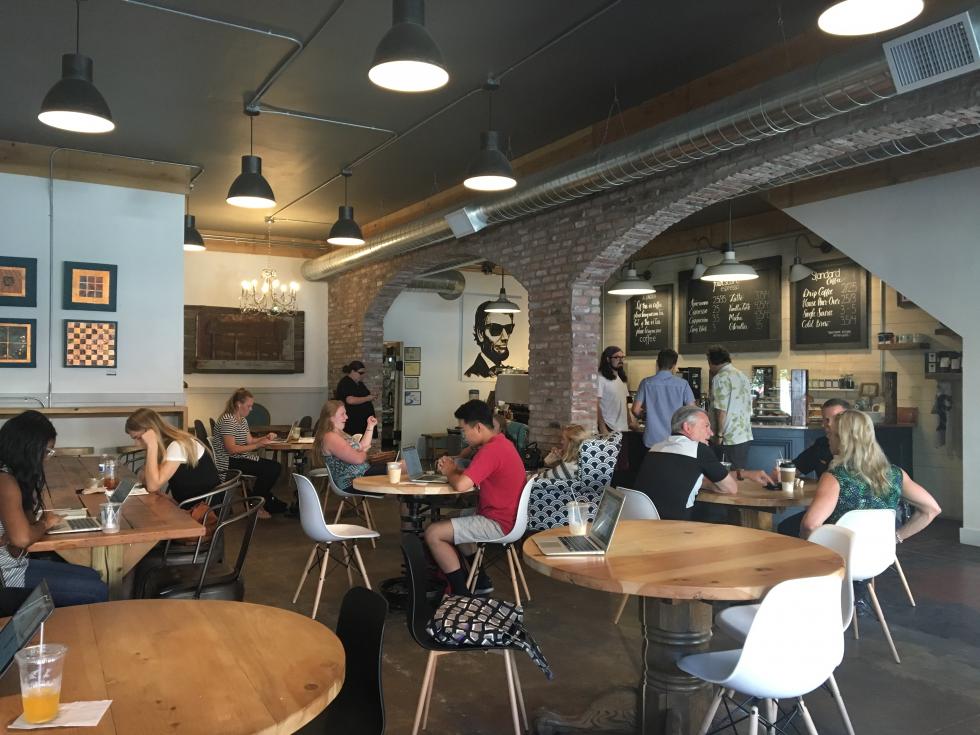 "There are a lot of little communities like Old Roseville that don't have a coffee shop, and they want one," Noland says. "Maybe they've [been] relegated to Peet's or Starbucks, but they are looking for that genuine feel that a local coffee shop can offer."
But after a few months in business, they found their space didn't meet code requirements for food service standards — specifically, in terms of the building's floors and ceilings — so they decided to close down to make improvements.
To bring the space up to code, Noland and Mariut asked family members and friends to help, doing everything from painting walls to creating custom art for the space. Even Noland's grandmother pitched in to reupholster a chair for the shop.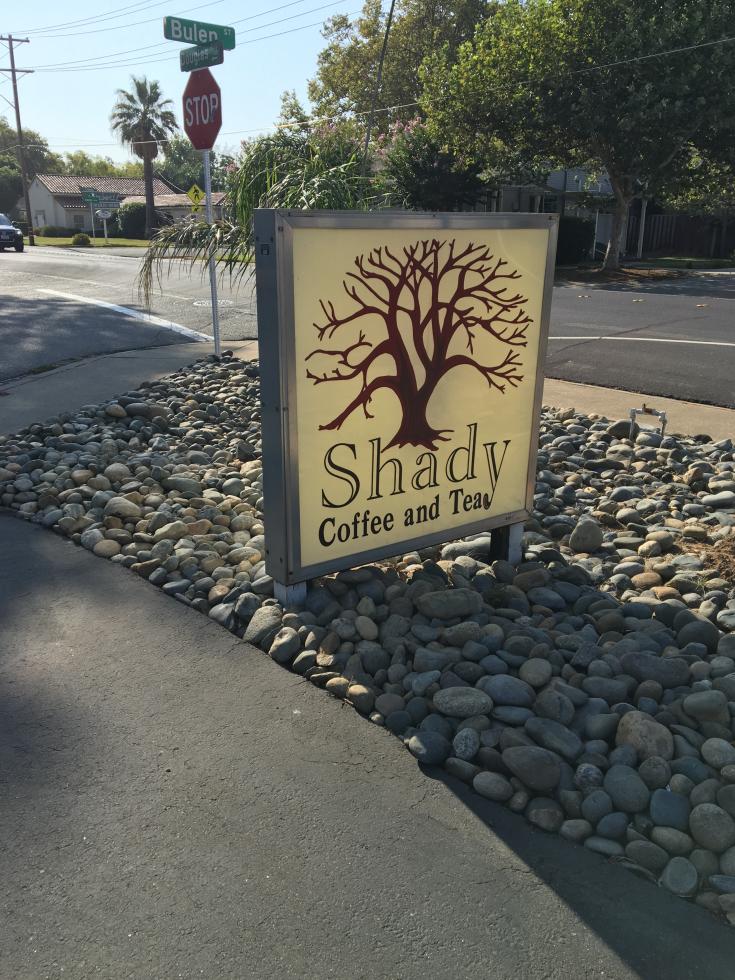 FourScore has been open for business again since February, with family still playing a big part in operating the business. Mariut's wife, Anna, helps run the shop, and Noland's brother Miles and sister Ruth are both baristas.
In Roseville, corporate coffee shops fill much of the prime coffee real estate in town — there are about 21 for a city of 135,000 residents. But a closer look at the local coffee scene shows that family-run, specialty coffee shops have the potential to thrive here, too, offering a community-driven coffee experience that sets them apart.
"We cater to a completely different audience than the corporate coffee shops. They're easy, quick and in every city. We are a little more off the main path, so we are more of a spot for locals," says Crystal Clements, manager of Shady Coffee & Tea.
Shady Coffee & Tea, located on Douglas Boulevard just outside Downtown Roseville, opened in 2010. Owner Shelley Williams and her husband, Robert, hoped to bring something warm and inviting to Roseville — and something different than what already existed.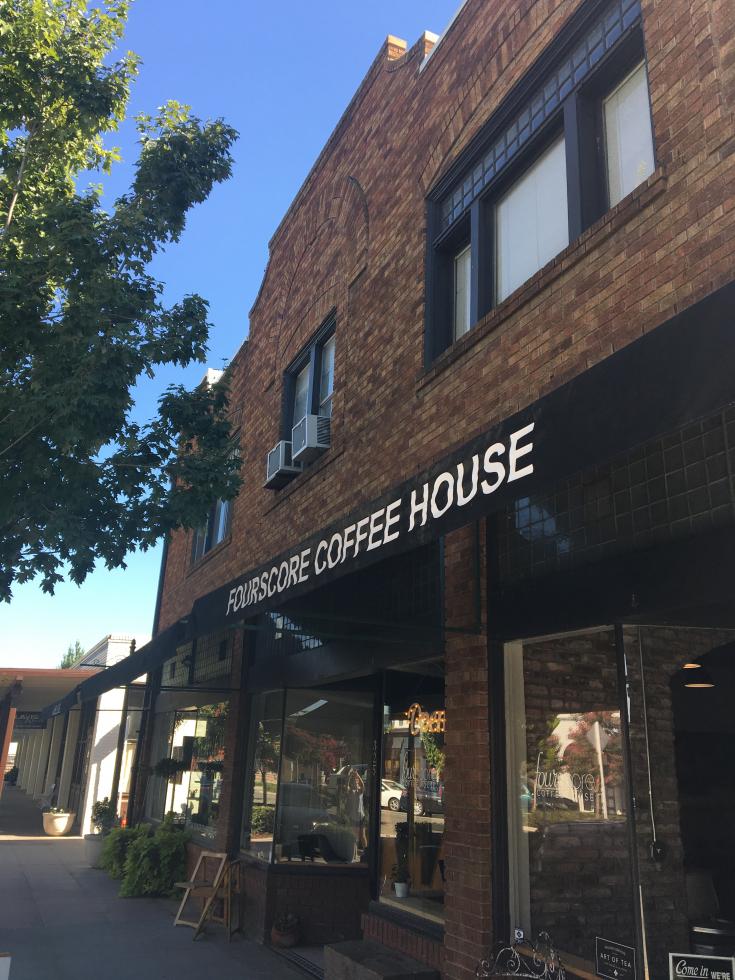 She was also counting on the coffee expertise of her daughter and son-in-law, who were working as baristas at Temple Coffee in Sacramento at the time, to get the business started.
"We wanted a place where people could come and relax," Williams says. "We didn't want to provide the sugary type of coffee drinks, so we focused more on the quality of the coffee."
The Williams family sought out local coffee roasters and found Mast Coffee, which is still served at Shady Coffee & Tea today. Their approach has made an impression on the community, with a steady stream of customers coming into the shop and its drive-through lane — original to the building, which operated as a drive-up dairy in the 1950s.
Clements says there's been a recent uptick in business as the popularity of specialty, or "third-wave," coffee trickles out to Roseville from Sacramento. She attributes the growth to people becoming more familiar with specialty coffee, and appreciating latte art and the unique feel of their coffee shop — which includes live music, open mic nights, and beer and wine served in the evening.
FourScore also reports that business has been strong since it reopened. During its previous tenure, Noland says the shop would serve 30 to 40 people on a slow day, and about 100 customers on a busy Saturday. Now he says they serve a diverse crowd of at least 200 customers every day, ranging in age and occupation. FourScore also hosts live music and showcases local art.
Owners of both FourScore and Shady Coffee & Tea note that that they're not competing with corporate coffee chains — or each other. They share the sentiment that the authentic experience of a locally owned, specialty coffee shop is an offering that people seek, and they support each other's efforts.
According to Roseville Chamber of Commerce CEO Wendy Gerig, there's a reason for this success among businesses with similar offerings.
"One size does not fit all for people wanting coffee drinks, and so for those locally owned shops who are willing to go up against the giants, these are our risk-takers and this speaks to their passion," Gerig says. "They often pick locations in the heart of the city where they know people want to support local entrepreneurs."