Evidence of the ascension of the Sacramento area beer scene has been piling up for years. A new neighborhood brewery or beer bar opens seemingly every other weekend. Sacramento Beer Week was moved to mid-May to prevent the annual overshadowing by San Francisco Beer Week. The California Craft Beer Summit returns to Sacramento for a third year this September. And former Abnormal Beer Co. brewer Derek Gallanosa, a craft beer rock star in San Diego, recently moved to Rocklin to open the acclaimed Moksa Brewing.
However, there is probably no stronger indication of the strength and maturity of the Sacramento beer scene than the fact that so many breweries, both local and out-of-town, have opened or plan to open second or third locations in the area. A more surprising development — especially for anyone who remembers the conventional wisdom of five years ago that brewpubs were going extinct — is that many of these additional brewery locations are arriving with a more conventional food service component.
"It's interesting to look at the cycles of it all," says AJ Tendick, co-owner of West Sacramento-based Bike Dog Brewing. "At the time that brewpubs first got popular [in the early 1980s], there were only about a hundred breweries in the country, so the food component was needed to draw people in and introduce them to new beers."
As American craft beer drinkers grew savvier, that food component became less important, so breweries started ditching kitchens and embracing the low overhead of industrial space. "Now I think you kind of get back to elevating it up again," Tendick says.
Loomis Basin Brewing Co. started the recent expansion trend when it opened the full-service LBB Gastropub & Smokehouse less than a mile away from its well-established, relatively low-frills brewery and taproom in Loomis. Bike Dog was next, partnering with Selland's to open a second location across the Sacramento River on Broadway. Rocklin-based Out of Bounds opened its long-planned pub in Folsom earlier this month, and Device recently announced plans for two additional Sacramento tasting rooms.
Meanwhile, Track 7, which started in the Curtis Park area in December 2011 and opened a second taproom and brewing facility in Natomas in 2014, will debut a rotisserie-focused restaurant in East Sacramento in late May. "It's something that we'd always talked about, it was always on our radar as one of the things that made sense to do," says co-owner Ryan Graham. "I think the next step for breweries as the market continues to mature is to mature ourselves and offer customers not only a great beer-drinking experience, but great food as well."
The common factor among these expanding breweries is that they are all relatively mature brands for the area, especially with several dozen new breweries debuting in the last two or three years (in the lightning-fast craft beer scene, it only takes a few years to go from apple-cheeked upstarts to grizzled veterans).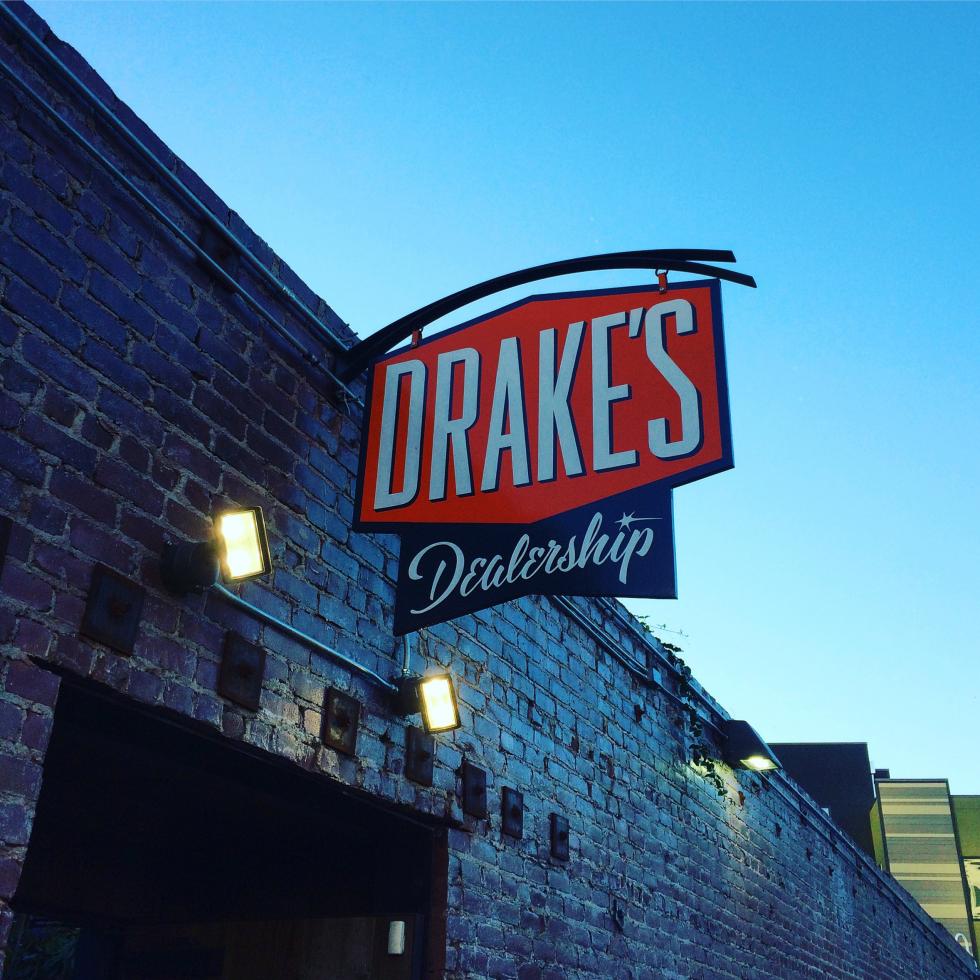 "It's a good trend for the public, but it's tricky for the owners," says Mike Moore, local beer judge and competition director for the California State Fair competition. "Once you start a restaurant, that's a whole situation that doesn't have anything to do with beer."
It's not just local breweries adding additional locations in the Sacramento area either. Following in the footsteps of Fieldwork, the Berkeley-based brewery that opened its always-busy Sacramento taproom in 2016, out-of-towners like Nevada City-based Ol' Republic, East Bay veterans Drake's and even Anheuser Busch InBev-owned Golden Road are making investments in the region.
To Tendick, the influx of out-of-town breweries is both a sign that the Sacramento scene has matured, and a sign that it still has room to grow. "There might not be room for breweries to go into San Diego because they're saturated, whereas here it's not to that level, so folks like Drake's or Fieldwork, there's opportunity for them to do that," he says. "It's a recognition that there is space, and an appetite."
Both Graham and Tendick pointed to Drake's Dealership, the wood-fired pizza restaurant and taproom that the San Leandro brewery opened in Oakland in 2015, as a contemporary model for expanding a beer brand into the restaurant world. "Drake's Dealership in Oakland did a fantastic job of figuring out a way to introduce food and beer in a way that made sense and stayed true to Drake's and their brand," Graham says. "But they did it in an interesting way that's not your traditional pub."
Drake's is currently underway on construction of a beer garden, craft bar, restaurant and "semi-amphitheater" along the riverfront at The Barn in West Sacramento, a long-delayed project currently slated to open this summer. "I thought about doing a beer garden around the Sacramento River probably for about 20 years," says Drake's co-owner John Martin. "It's been pretty interesting to see what we once felt was a sleepy area for beer become so strong."