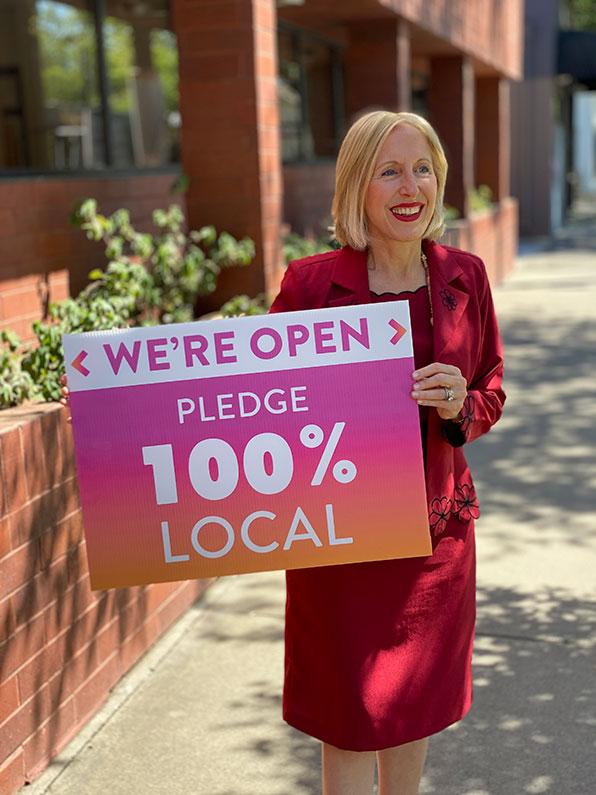 Headquartered in Sacramento, Golden Pacific Bank is unique as the region's only community-owned bank that manages under $1 billion — a fact that CEO Virginia Varela takes great pride in. "We understand what it takes to support the needs of our small local businesses, because we too are a small local business," she says. "Small businesses make up the backbone of our region, and we take our mission to support, foster and uplift this community with great pride and integrity."
The bank, which also has branches in Yuba City and Live Oak, has served Sacramento, Sutter and Yuba counties since 2010. They are a multifaceted bank, providing full banking products and services to a diverse group of consumers and small businesses. But, as Varela explains, what really sets the bank apart is its personal service and commitment to the community.
"We are committed to giving back and supporting our community," says Varela. "From our board of directors to our management team and staff, we collectively serve more than 50 community foundations and charity organizations in our local communities."
Just this month, Golden Pacific Bank was recognized for its community service with a Corporate Citizenship Award from the Sacramento Business Journal. Varela also was individually honored as Most Admired CEO by the Business Journal in September. "Our company culture is both warm and caring, and we have a truly incredible team," says Varela.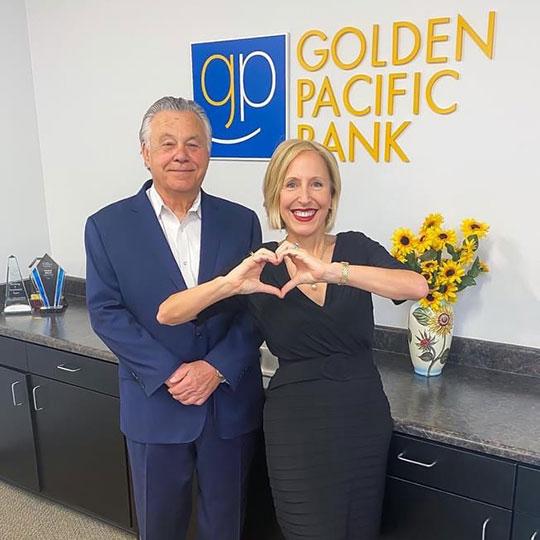 This year has been a tough one for many since the coronavirus hit in March, followed by the fires. But from the start, Golden Pacific Bank was deemed an essential business and took its role seriously in providing services safely and efficiently for customers. As Varela explains, because the bank is small with tight teamwork, it was able to quickly pivot and meet the needs of customers during the pandemic.
"We reopened an old drive-up window that we hadn't used in years so customers could remain in their car," says Varela. "Inside our branches, we used partitions to separate workspaces, utilized social-distancing practices and signage and incorporated masks and hand-sanitizing stations. We also took a proactive approach and reached out to individual customers to see how we could help."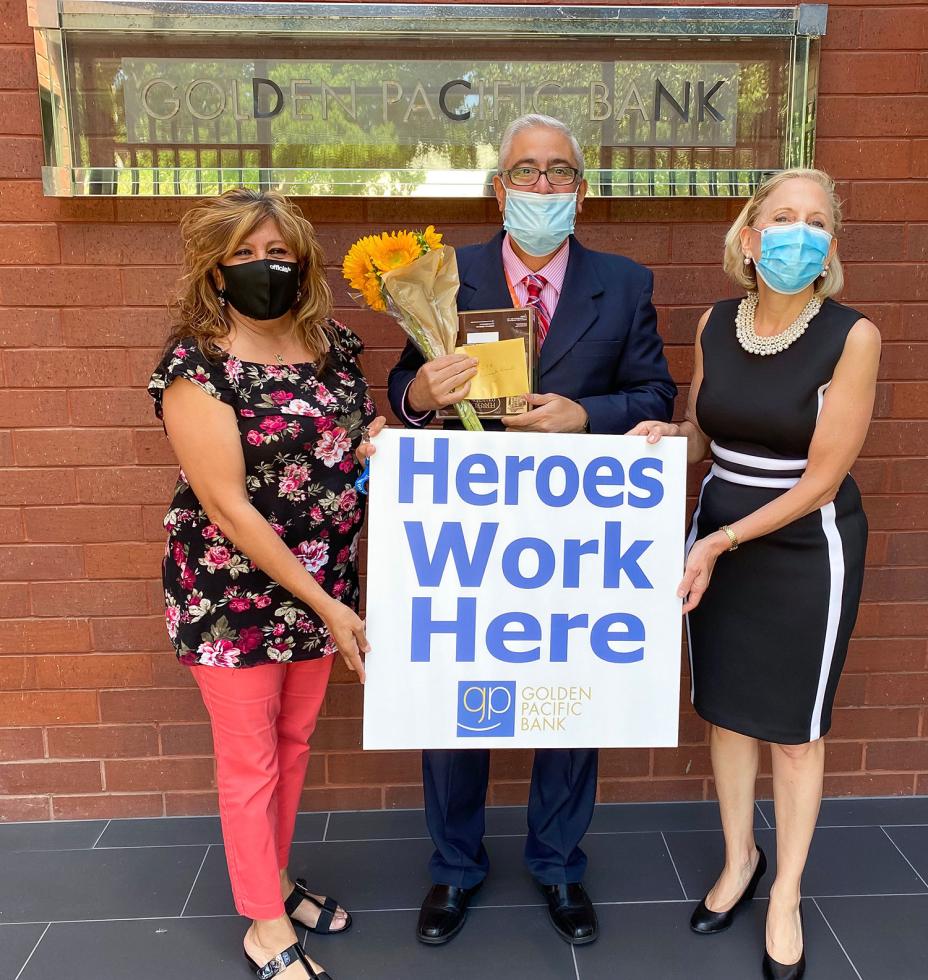 At the bank's branches, there are signs that say, "Heroes Work Here." And, as Varela says, that sentiment rings true. "Our employees have been amazing, and from day one took it to heart that we provided an essential service," she says.
As the pandemic has unfolded, the bank has continued to meet their customer's needs, including reversing out-of-network ATM fees and providing in-person training on how to use online and mobile banking features, Golden Pacific Bank has remained both nimble and steadfast in providing only the highest levels of service.
"A silver lining of this pandemic, if there is a silver lining, is that it has really brought out the best in our bank," says Varela. "Because of our size, we were able to quickly serve (Paycheck Protection Program) loans, decide to drop fees and were able to help people having issues in real time. I am grateful for our bank family and the customers we serve. Together, we will get through this."
As president and CEO of Golden Pacific Bank in Sacramento, Virginia Varela is among just 4 percent of women who hold the top C-suite title in the field of banking.
Virginia Varela, Golden Pacific Bank president and CEO, offers her insight into the region's community banks.