Minutes from the Vacaville Premium Outlets, small farms dot the countryside, and local farmers tend the land. Their labor produces a bounty of fruits, vegetables and herbs; bundles of lavender and flowers; olive oil; wine; yarn spun from alpaca fleece; raw honey; and fresh eggs.
It's a pastoral image and one Visit Vacaville, a tourism bureau, is cultivating to define the city as an agritourism desti- nation. In 2016, the bureau met with the small farmers to better understand the pulse of local agriculture and measure interest in an agritourism program. Melyssa Laughlin, Visit Vacaville's president and CEO, says the farmers rallied around the idea.
Centrally located in Solano County, Vacaville's history and agricultural roots date back to the settlers of the gold rush era who shipped their harvest to San Francisco and the Sierra Nevada goldfields, explains Ed King, Solano County's agricultural commissioner. In 2018, the county's ag commodities were exported to 31 countries, generating nearly $364 million in gross sales, according to the "Solano County 2018 Crop and Livestock Report." Today, more than half of the county's 582,370 acres is designated as agricultural land.
But the region's heritage of industrial agriculture, which feeds on economies of scale, hasn't led to an origin story for its small-farm counterpart. After meeting with the farmers, Visit Vacaville wanted that to change. The bureau hired SMG Consulting in South Lake Tahoe, a firm experienced in working at the intersection of agriculture and tourism, to build an agritourism plan for the city.
"Looking around Vacaville, you can see it not only had the farms, but the bucolic experience of driving around those hills," says Carl Ribaudo, president and chief strategist at SMG. "It was waiting to be acknowledged and explored."
Be Love Farm advertises guests can stay overnight and participate in activities like feeding sheep, have a dinner prepared on the farm or shop at the self-serve farm store. Soul Food Farm offers cooking classes and workshops on farming fundamentals and regenerative agriculture, and Sky Ranch Estate offers visitors an Italy-inspired experience with a tour through vineyards and olive orchards, and wine tastings.
It's a viable agritourism experience, says Ribaudo, supported by trends celebrated in the Capital Region like farm-to-table and the wine-country community of Suisun Valley in Fairfield.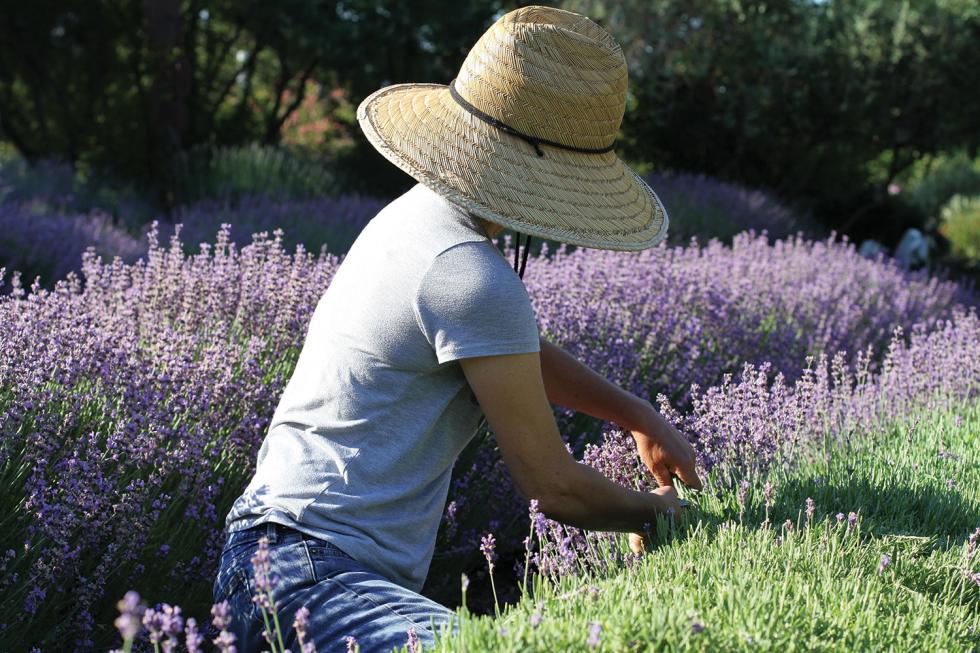 SMG looked to Suisun Valley Vintners & Growers Association's agritourism program — established in 2003 and marketed the region as a wine destination — as a model Vacaville's farmers could adapt. In 2018, Vacaville's small farmers took SMG's recommendation to organize and formed the Pleasants Valley Agriculture Association with a core of roughly 20 farms.
"We finally have an umbrella to all work under and cross-promote and establish some agritourism goals for the region collectively, instead of each of us working independently," says Alexis Koefoed, co-owner of Soul Food Farm.
PVAA facilitates coordinated events, like the annual Open Farm Days, when all the farms open to visitors on the same weekend to experience farm life, see where their food comes from and get to know the farmers who produce it. PVAA's first Open Farm Days in the summer of 2018 attracted hundreds of people, and it is adapting the event this year to be held online due to the coronavirus pandemic.
"That's the spirit of agritourism. It's supposed to be about people, communities, gathering, so to be able to do that in the scope of farms working together makes sense," says Koefoed.
With a culture of outdoor recreation in the region, Visit Vacaville saw an opportunity to merge that with the city's evolving agritourism program, coining the trademark-pending term Agriventure to market the city's small-town feel but grand adventure experiences, like the Nut Tree Boulders, nearly 20 basalt rocks of varying size and shape that attract rock climbers at Browns Valley Open
Space, a 25-acre preserve. Hiking trails wind through the hills with panoramic views at the peak and similarly at the 314-acre Lagoon Valley Regional Park, and bike trails that accommodate cyclists of different experience levels traverse the region too.
"The idea of being able to pick your own fruits and vegetables and make your lunch from what you've just picked, then go on a hike, those things marry so well together," says Laughlin.
While PVAA's collective events have been met with community support and success, efforts to grow the Agriventure program aren't without challenges.
Many of the PVAA farms are in the vicinity of Pleasants Valley Road, which is designated as an Exclusive Agricultural zone, according to county zoning maps. That designation limits the number and kind of events farms can host without a permit. In contrast, Suisun Valley's wine destination is in the Suisun Valley Agricultural zone, which allows most agritourism events.
Events offer small farmers the opportunity to diversify their income, particularly when crops are not in season. Farmers don't often have the funds to pay for permits and fees, says Laughlin, which can wipe out an event's profits.
PVAA and supporters like Visit Vacaville and Sustainable Solano, a nonprofit dedicated to a sustainable and just food system, are working to strike a balance with the county, which wants to preserve the agricultural community and ensure the association's events don't negatively affect other residents living in the region, says Laughlin, such as with overtourism. But she says the program is structured to retain the authenticity of the rural community and minimize its footprint through appointment-based programs and designated events.
In 2017, Visit Vacaville began host- ing its annual Farm to Table Dinner on Main Street in downtown Vacaville. It's a multicourse meal made from locally procured ingredients by local chefs to highlight the area's farmers and what they produce, says Laughlin.
"We really want to build this farm-to-table culture for restaurateurs in our community, to show our chefs this can be done," says Laughlin. This year's event, expected to attract more than 150 people, remains tentatively scheduled for Oct. 10.
Worldwide, tourism has been all but eliminated by the coronavirus pandemic. For the small farmers of Vacaville, it necessitated the cancellation of nearly all events, which normally take place between April and July. In response, Soul Food Farm has opened a temporary community supported agriculture program, bundling produce and products from various farms to support the local food supply chain.
"Once we can all be together again, we'll have a broader conversation about what we can do to reach out to our community," says Koefoed. "We'll think of something. … Something that says we made it through this."