Five years after the first homes were built in the 72-acre Crocker Village infill development in the Curtis Park neighborhood, the long-anticipated retail portion will soon open to customers.
The first phase of retail construction began in early 2018 on four main retail buildings located in the southwest portion of the site. Crocker Village is located off Sutterville Road on a former toxic Union Pacific railyard adjacent to Sacramento City College. Petrovich Development Company has announced that the 55,000-square foot grocery store is scheduled to open — weather permitting — as a 24-hour Safeway on March 6.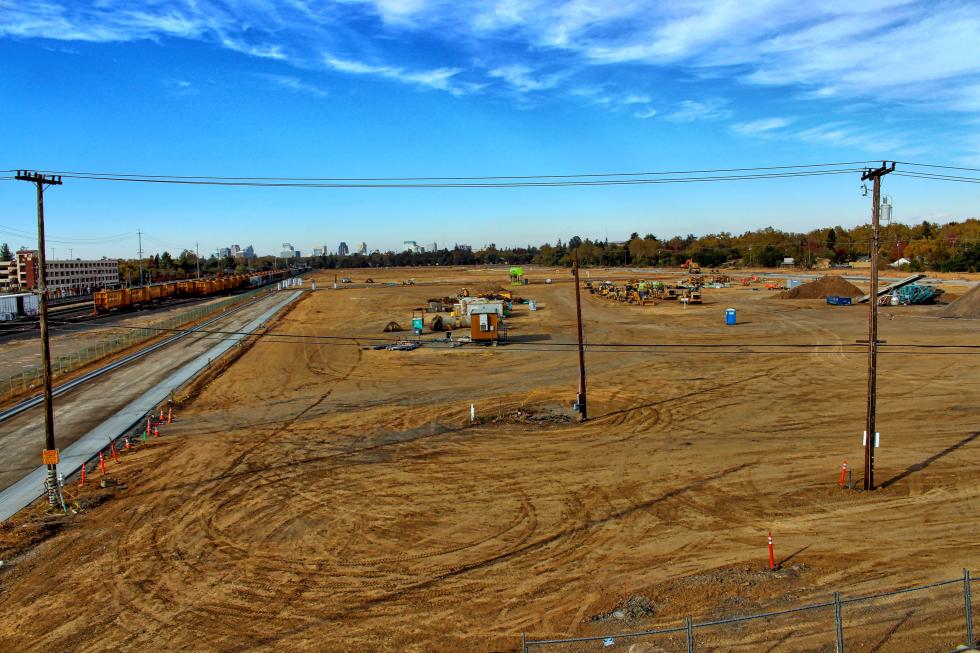 The opening of the project's anchor tenant will come without an accompanying gas station, however. The gas station proposal, which was added to the project in 2014, was opposed by many local residents, struck down by the Sacramento City Council and is the subject of an ongoing lawsuit with the City. The gas station dispute delayed retail construction for several years until Petrovich Development Company made "a significant financial and economic concession totaling millions of dollars to get [Safeway] comfortable with moving forward without the fuel station for now," according to a press release sent out by the development company.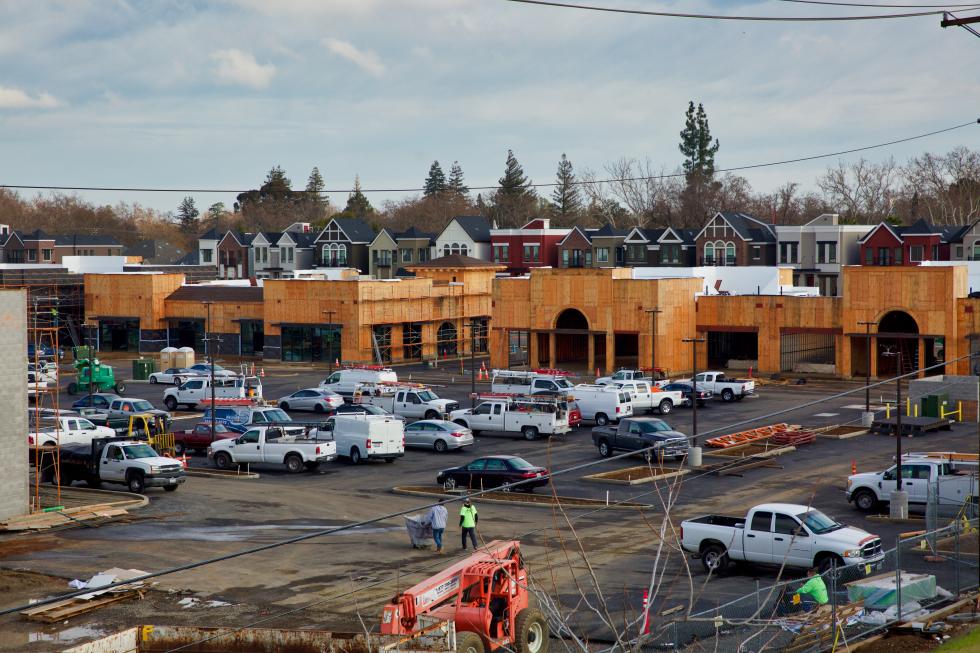 Safeway will hire about 100 local youth from nearby Oak Park as part of a collective bargaining agreement already in place between Safeway and Local 588, according to the press release. Safeway originally planned to hire 200 people through its First Source Agreement program, however, with the gas station request unresolved, "only, half of the originally planned 200 First Source jobs — both full-time and part-time — will be offered now due to the economic realities of not being able to sell fuel and the potential of needing to relocate these employees," according to the release.
When complete, the center will have six anchor tenants with more than 30 retailers, eateries and services. With more than 259,000 square feet, Crocker Village will be the fifth-largest shopping center in Sacramento and will end up costing in excess of $130 million to develop, according to the press release.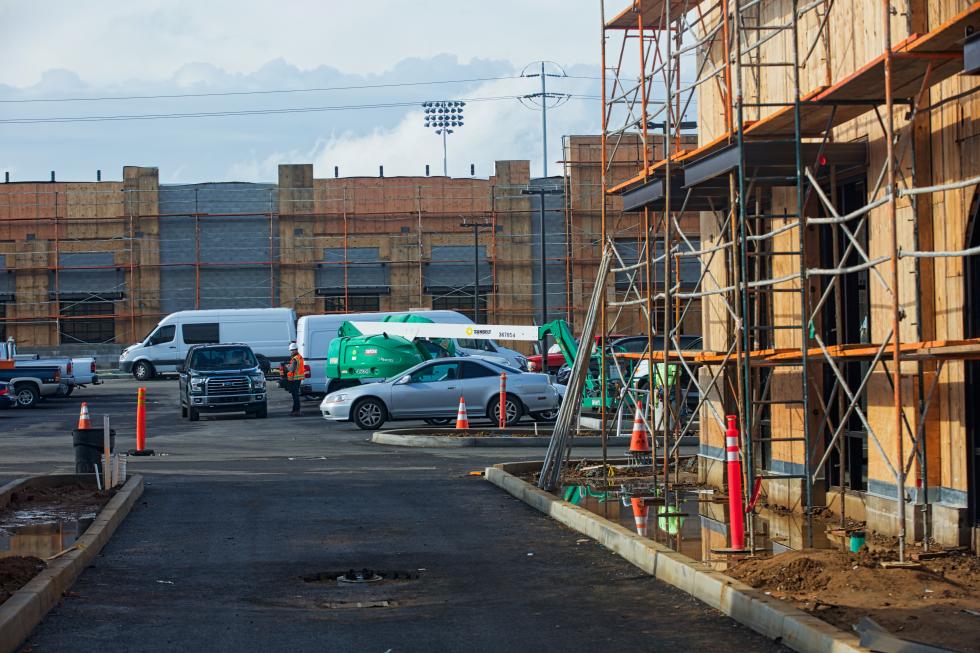 The Safeway opening will be followed by Pet Supplies Plus, which will move from Petrovich's nearby Stone Pointe shopping center at Sutterville Road and Freeport Boulevard. Other retail outlets have also been announced, including a Starbucks kiosk inside Safeway, and a Peet's Coffee at the corner of the shopping center. Other businesses requesting permits for the site include Panda Express and Firehouse Subs, Banfield Pet Hospital and a dental office.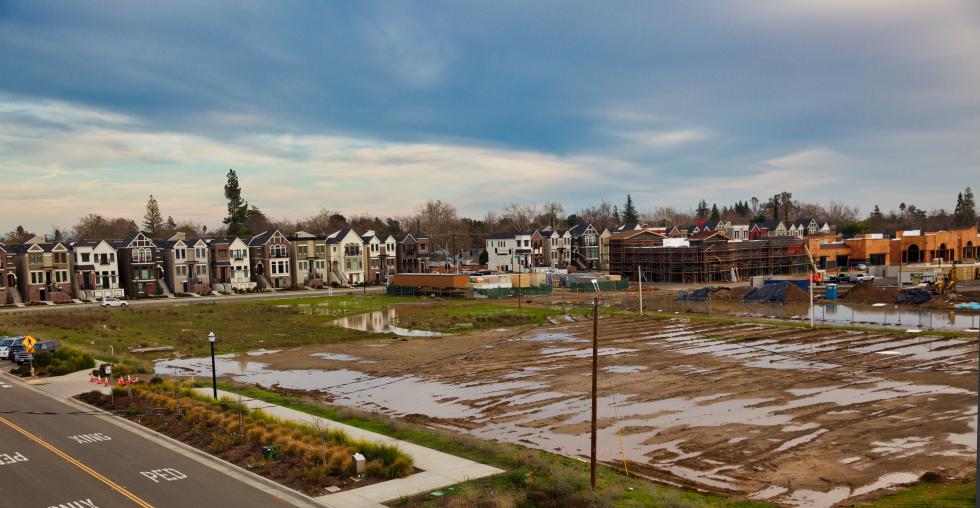 BlackPine Communities is planning to build a total of about 285 homes in the development, says Jessica Atkins, BlackPine's online and marketing manager. BlackPine is nearing completion on the first phase of 87 homes on the east side of Crocker Road and 24th Street, including The Brownstones, Estates and Cottages. Currently 80 homes have been built with 70 sold, says Atkins. It was recently announced that BlackPine will construct 200 single and two-story homes on the west side of Crocker Road and will soon break ground on about 10 model homes, opening late summer 2019.
Alex Ceroni and his wife, Kimberly, were among the first to move into one of the three-story brownstones on Crocker Drive directly across from the retail center and he's happy it's close to opening.
"When we moved in [two years ago], we knew a grocery store and mall would be going in so we've been well-prepared for it," Ceroni says, adding that his mother recently moved into the adjacent Curtis Park Court senior apartments. "She's not real mobile, but once the mall is completed, we'll get her a scooter. It will be very convenient."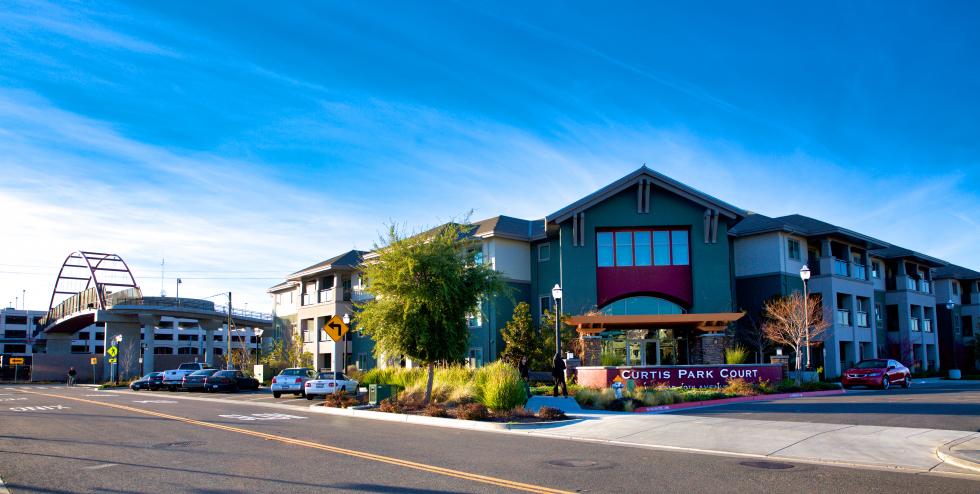 Petrovich says he will continue to seek approvals for a gas station while finishing the retail portion. Leadership of the Sierra Curtis Neighborhood Association, including past president Eric Johnson and current president Andi Libenbaum, have opposed the 16-pump gas station proposal (citing, in part, their belief that the neighborhood already has more than enough gas stations to serve residents) but voice support for the retail project moving forward.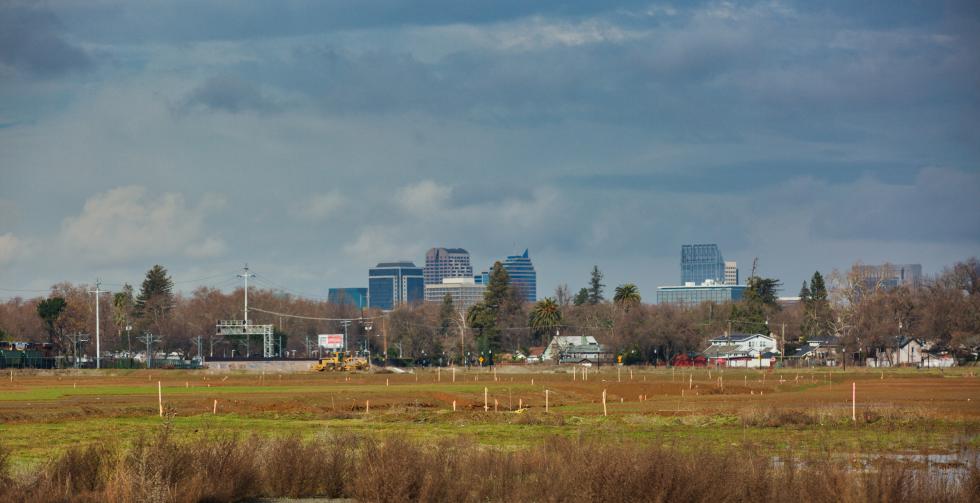 Editor's note: This story has been updated to clarify the details of the residential portion of the development, including an updated timeline.