Merle Axelrad says she fell into the medium of fabric collage 27 years ago when she was nine months pregnant, on maternity leave from her job as an architect, and made a baby quilt.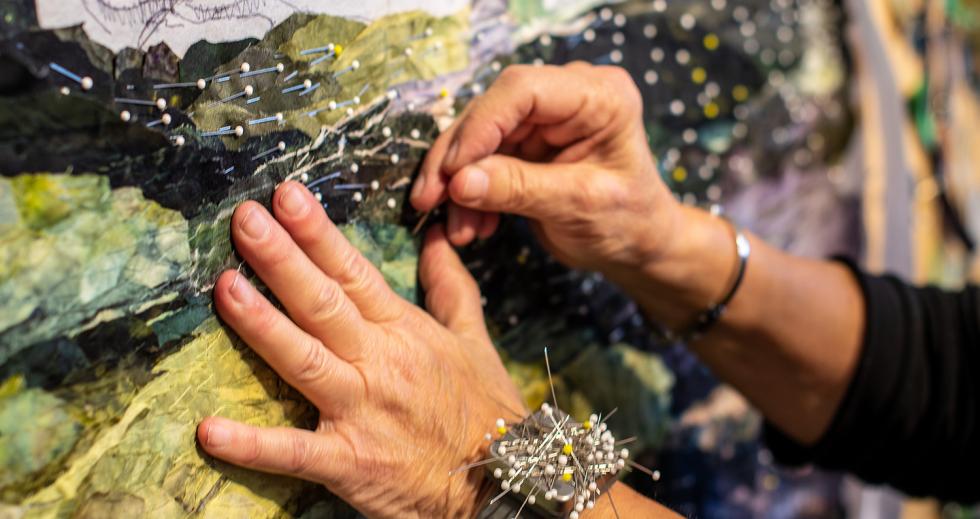 She started selling her quilts in the mid-1990s, and then in 1999 was commissioned to create eight large landscapes for the California Environmental Protection Agency headquarters in Sacramento. For her current landscape collage — which will be priced at $19,000 — Axelrad selects fabrics and cuts them into tiny pieces to arrange in layers, pin and sew together.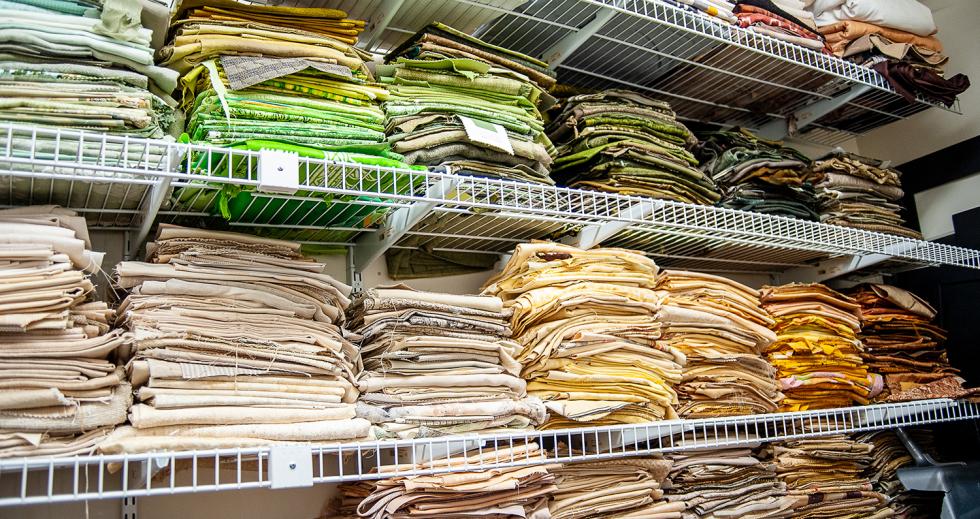 "Over the last 20 years, I've actually gotten slower when it comes to producing a piece. … At the (beginning), most of my work was about modeling forms in space," she says. "I didn't know I could get the amount of detail that I can get with my medium, and I certainly didn't know how to do it. As I've progressed, I've gotten more and more detailed."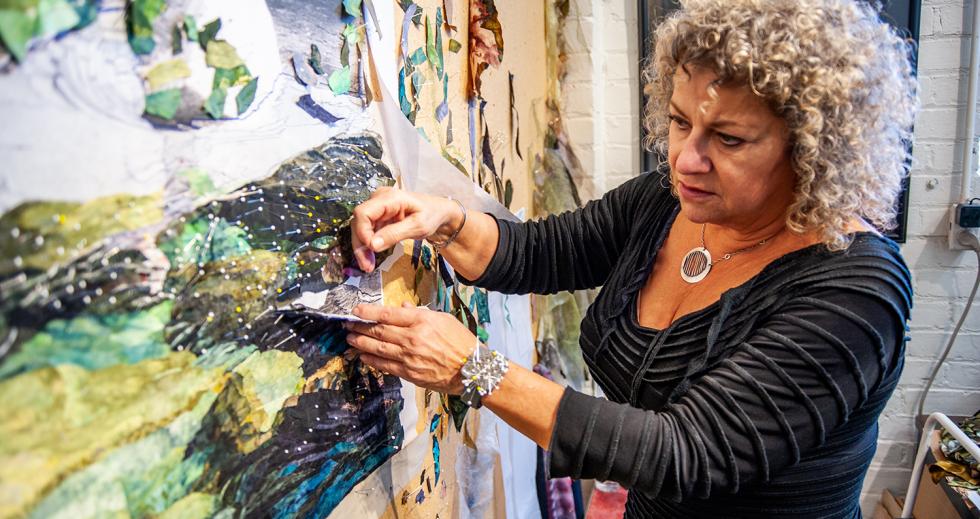 Axelrad bases her designs on photos she has taken; for this piece of the Yuba River, she uses different fabric materials and colors to create rock formations, shadows and reflections in the water. "It's a very friendly medium, and I love the texture, and it gives me an excuse to collect fabric," she says.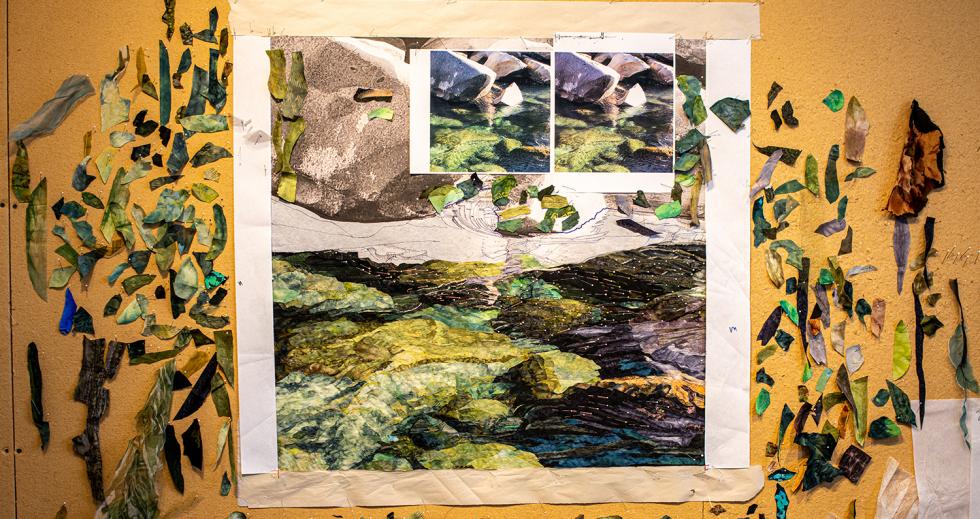 Most of her works are public art, corporate and private commissions, and her two most expensive pieces sold for $75,000 each. Axelrad works out of a studio in the Arthouse on R Street, which is open to the public.
—
This story is part of our monthly "In the Making" series. Read more stories like this one by clicking or tapping here.