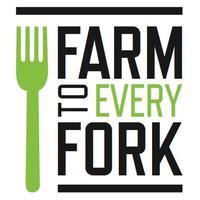 Kick off Sacramento's Farm to Fork Week 2015 with a communal commitment to end hunger in our region! Slow Food Sacramento partners with Sacramento Homeless Organizing Committee; Oak Park Sol Community Gardens; River City Food Bank; Angels of the Fields; Loaves and Fishes; Sacramento Hunger Coalition and Wellspring Women's Center to host a gala benefit dinner for food-scarce services in the Sacramento region.
The sit down dinner will feature the best local farms and producers, including Chefs Michael Thiemann, and Matt Masera of Mother and Empress Tavern. We'll break bread together, share stories, and better understand the challenges facing over a quarter of a million of our neighbors who are food insecure, uplifting the giving and work of individuals, families and organizations whose innovations feed thousands daily.
Tickets (which will also fund a meal for a low income guest) are $150 per person. Your ticket buys one dinner for you, and also funds a meal for another invited guest who has experienced poverty and food insecurity
For ticket and sponsorship information, click here.