This World Autism Month, Dr. Lorerky Ramirez-Moya of MindPath Health in Roseville shares her insight as both a child psychiatrist and mother of a teenage autistic son. Her family wore blue on April 2nd as the world came together to promote awareness and acceptance of people with autism.
What is something that most people are surprised to learn about autism?
The autism diagnosis has changed in recent years to include patients with less comorbidities and professionals are surprised at how wide the spectrum is. We are used to seeing autism in patients with Level 3 who need very substantial support. We are learning more about Autism Level 1 — those with this diagnosis need some help with social interaction and live a more functional life.
More and more celebrities are talking about being diagnosed with autism. When well-known actors start sharing about their challenges, people are surprised and realize how hard they are working to get to the point they are at.
With my work as a child psychiatrist, I'm seeing patients who have been diagnosed with autism later in life. It's common that they have received various diagnoses over the years from professionals. Being diagnosed with autism is very empowering for them. My patients say, "Now it all makes sense." People have a right to know what's going on with them.
What is happening in the medical field right now for autism?
We know that about 10 percent of the cause of autism is genetic and we are studying how these genetic mutations are affecting brain development and function.
Finding abnormalities in the genes is allowing doctors to try medications and other medical interventions that work specifically for those mutations, and we are seeing improvements in the symptoms associated with those mutations. The problem is that when you apply the treatment to everyone in the spectrum, it doesn't work.
We still have a journey ahead and a lot more to learn about the function of the brain. We have not found one medical intervention that can help with the three criteria for autism — social and communication deficit, repetitive behaviors and sensory integration disorder. I am hoping as time passes, we can find more and more treatments that can help people with autism to live more functional lives and reach their maximum potential.
Trying to find genetic causes and confirming those causes will be the first door to open in the field of autism.
How does your 9-year-old daughter advocate for your son?
There is nobody who can show you how to treat a child with autism as well as their sibling. The sibling is around the child 24-seven and they share their own form of communication. They are the best type of speech therapy, occupational therapy and physical therapy you could have. The sibling wants to help and loves them unconditionally.
When a child with autism sees a sibling who is talking, they want to be like the sibling and talk. When they see the sibling getting dressed, they want to learn how to get dressed. They see the sibling having friends and playdates and they want to have playdates too. Kids on the spectrum are like any other child who has a sibling and wants to be like them.
Unfortunately, with a child with autism, you cannot do everything the sibling likes to do, such as go to a party where there will be lots of lights and noises, or on a vacation where you have to be on a plane for many hours. You have to adapt and I think there's some activities you can do as a family and some activities you can do with your child who is neurotypical. Trying to find a balance is hard. You want to make sure both children are getting not just enough attention but the right attention.
Now that your son is an adolescent, what types of challenges are you experiencing with this age?
My son still has challenges with basic living skills and communication and social skills.
When a child on the spectrum becomes an adolescent, you risk how to assist them in a public restroom when mom cannot go to a male bathroom and he cannot go to a female bathroom. Another challenge I have seen with families is when they are having trouble regulating the adolescent's mood in public. You need to be really creative as you may deal with a lot of judgment. All you can do is your best.
Simple things like these examples can be challenging and discourage you to go to public places. Sometimes you want to be around other families with children on the spectrum because they understand and they get it.
What is the biggest accomplishment with autism that you've seen in your son's life?
My son and I would have different responses, so I will share both.
My response: We were told if our son did not speak by the age of 5 that he would not be verbal. With lots of early intervention and support from home and from his school, I'm very happy to say this was wrong.
My son is talking more and expressing himself better. His language is growing every day. He feels empowered because he's in control of a situation where he wants to communicate or he's struggling with something. He is also making statements in past and future tense.
My son's response: My son would say his biggest accomplishment is going to school. He rides the bus every day and is part of the community at a regular school, which has adaptations for him and his friends. I am really happy to see how much acceptance and support he is getting there. He goes to all the activities and has a job where he helps the P.E. teacher daily.
He's very proud of himself.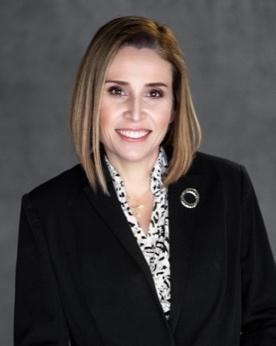 Lorerky Ramirez-Moya, M.D., is a child psychiatrist practicing in Northern California at Mindpath Health. Her job includes medication management for children and adults with developmental disabilities like autism. She is from Costa Rica and is dedicated to advocating for mental health awareness and the developmental disability community.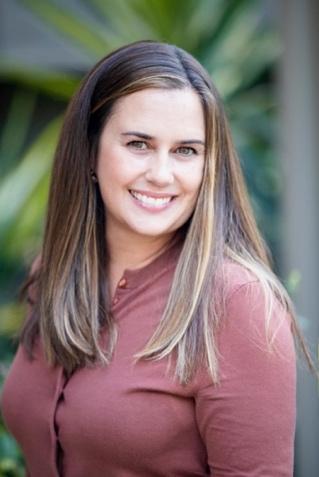 Allison Hopkins is a freelance writer in Northern California who loves to interview people and tell their stories. Her goal is to use her writing to help others. Allison's portfolio can be found at editsbyalli.com.
–
Stay up to date on business trends in the Capital Region and beyond: Subscribe to the Comstock's newsletter today.