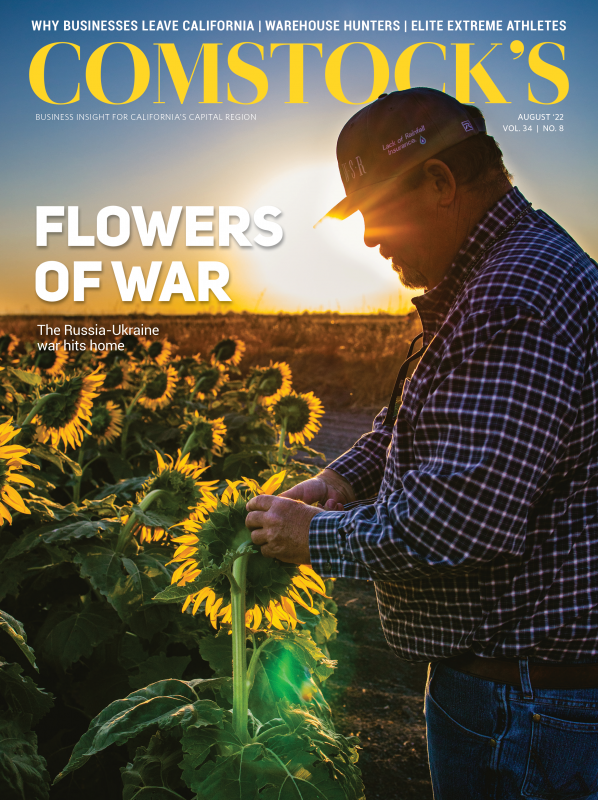 This story is part of our August 2022 print issue. To subscribe, click here.
As a business owner, you work hard, worry endlessly, and toil well beyond normal working hours to make your business as successful as possible. You are not alone; all business owners seem to follow the same path. I have sold many companies, coached even more of them, and worked with numerous clients on exit planning and exit strategies for their businesses. There is a pattern that Main Street businesses and lower mid-market businesses have when they sell and exit their business successfully. I wanted to share this model and advice with you.
Know your numbers
First, as a business owner you must have a command of your numbers. Understanding your income statements, balance sheets, cash flow statements and tax returns is extremely important so that you can see things in your business and correct them before they go off the road into a ditch. Don't run from the numbers, embrace them and make them part of your business life. Most business owners don't understand what Seller's Discretionary Earnings or Adjusted EBITDA (earnings before interest, taxes, depreciation, and amortization) are. If you are reading this and don't know what they are, you have some homework to do. This is how your business will be valued.
Separate your identity from your business's
Second, don't make the business all about you. Many business owners thrive on being the main point of contact, the sole person responsible for all sales and decisions. You are not going with the sale of your business. The more you make the business about you, the less valuable your business becomes. The phrase "absentee owner" speaks volumes when selling a business. Hire good people, train them right, allow them to learn, succeed and fail — and that will put you in the best position to sell your business. You should be able to take a month off and your business should not miss a beat.
"The more you make the business about you, the less valuable your business becomes. … Hire good people, train them right, allow them to learn, succeed and fail — and that will put you in the best position to sell your business."

Brett Sargent, owner, True North Consulting
File your taxes properly
Third, don't get too crafty with your taxes. You would be surprised what I see business owners do with their books. All the personal expenses they run through their business, all the tricks they do to avoid paying taxes. Guess what? Banks, when lending money (Small Business Administration 7a loans are the most common financing vehicle for buying a business), lend off the tax returns. So if you are showing little to no income on your taxes, don't expect a bank to rush and lend a buyer money to buy your business. Sure, they will add back some of those expenses, but not nearly as many as you think.
Set your buyer up for success with proper documentation
Fourth, and many business owners cringe when I say this: You need to document the things you do in writing and ensure your employees follow the processes and procedures that you put into place. When someone buys your business, things like internal knowledge are terrible to have. Documented procedures are amazing, allow for consistency in the way you do business and help with employee turnover, as new employees will have a process to follow and procedures to help train them.
Make a plan for personal fulfillment after retirement
Fifth, have a game plan for what you want to do when you retire or sell your business, and know how you want to live. I see countless business owners who claim they want to retire but have no idea what they really want to do once it happens. Not having a plan may lead to one thing — misery. As a business owner, many of us value ourselves on our business accomplishments, and your "hobbies" are your business, business, business. In that order. When that is no longer there, many former business owners struggle with trying to decide what to do next.
Calculate your sale to live comfortably
And lastly, know how much money you need out of your business. For many business owners, their retirement is embedded in their company, and they are expecting a windfall of money from the sale to help them sail off into the sunset in retirement. Many times, they don't take into consideration the taxes that have to be paid on the sale and have never sat down with a financial advisor or exit strategist to figure out how much money they need from the sale when they sell their business. Without these up-front calculations, business owners are often shocked and surprised at the tax bill they must pay, and when everything is done, feel as though they don't have enough to live comfortably.
There are many ways a business owner today can extract money from their company in a tax advantaged manner to not "need" as much on the sale of their business. We call that financial freedom, and it gives the business owner much more flexibility during the sale.
Owning a business can be a great joy, and selling a business can be even more fun if done correctly. Take time now to prepare, and you won't regret it later.
Brett Sargent and his wife, Adriana, are the owners of True North Consulting, which specializes in executive coaching, exit planning, business brokerage and business lending. They own two franchises (Sunbelt Business Brokerage and Lendio) and have coached over 150 business owners, funded over 100 businesses and sold over 50 businesses in the Greater Sacramento region.
–
Stay up to date on business in the Capital Region: Subscribe to the Comstock's newsletter today.