During her time as senior brewer at Trumer Brauerei in Berkeley, Rancho Cordova-native Kayla Brogna was one of the few women working in production. She was also heavily involved with the Bay Area chapter of Pink Boots Society, a national group for women in the beer industry to access networking and education.
When Brogna moved to her current job as a brewer at Sierra Nevada Brewing Company in Chico, "I saw a ton of breweries and a ton of women working around, but no Pink Boots chapter," she says. "So that's why I wanted to get one going." In May 2016, she co-founded the Sacramento chapter.
Historically, the beer game has been just for men: Commercials for big brands have often shown guys clinking bottles together around a grill, or fly fishing while someone pulls a cold can out of the ice chest. The message was clear: Beer is manly, and you are made masculine by drinking it.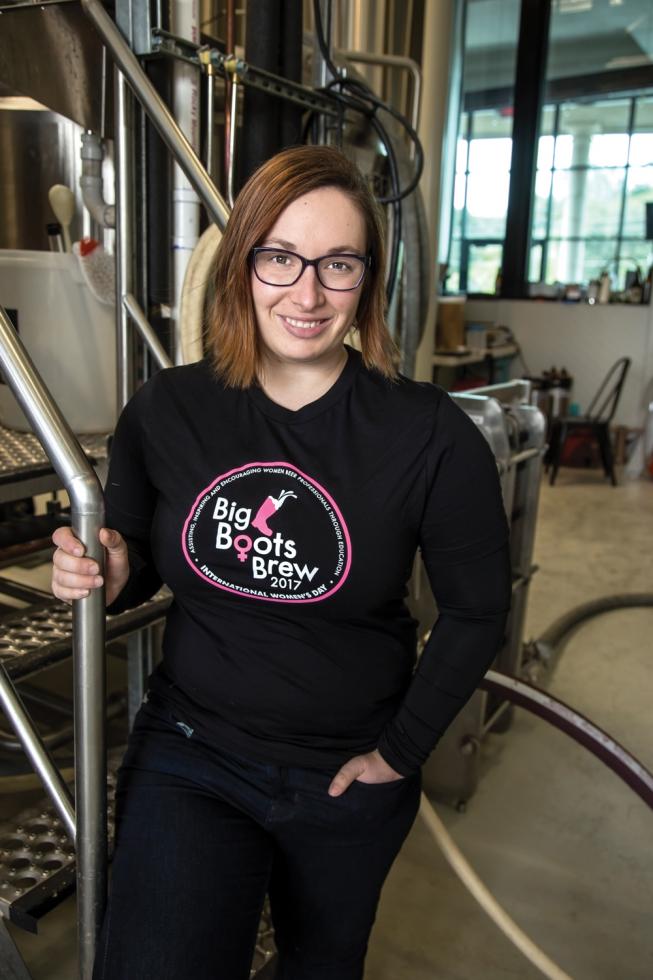 But, more recently, we are seeing females incorporated into this picture. There are plenty of female brewmasters, owners, marketers and industry leaders who are just as interested and invested in beer as their male counterparts. Pinks Boots wants to continue the challenge against old stereotypes.
According to a 2016 report by the Brewers Association, women ages 21-34 drink craft beer more frequently than the national average and represent 15 percent of drinkers overall. Yet according to the same report, 72 percent of women who drink craft beer on a weekly basis are frustrated with companies who treat their female clientele as an afterthought. The Pink Boots Society, founded in the U.S. by Teri Fahrendorf in 2007 to encourage women working in and around the beer industry, now has 45 chapters, including ones in New Zealand, Hong Kong and Chile.
"This industry is incredibly supportive of each other … there are very few breweries or people in this industry who don't wanna help each other out."Kayla Brogna, co-founder, Pink Boots Society Sacramento Chapter
"Some of the best experiences I've ever had in this society were meeting women who were homebrewers or bartenders or saleswomen, who wanted to really take the plunge into the production side of the brewery but were a little intimidated to," says Brogna, who started the local Pink Boots chapter with her friend and fellow beer enthusiast, Lindsey Nelson. "[They] hadn't necessarily talked to a woman in production before, and I was able to just give them that little push."
It's not that most men in the industry aren't supportive of women, Brogna says. Female brewers are just seen as rare and therefore are unexpected. "This industry is incredibly supportive of each other … there are very few breweries or people in this industry who don't wanna help each other out," she says. "That's why you'll see a lot of breweries collaborating on beers, or hosting a guest brewer or things like that. So it's a very friendly industry to begin with."
But finding other women in the industry outside of one's own company can be a challenge — hence the interest in monthly meetups. Pink Boots, which got it's name from the ubiquitous galoshes brewmasters often wear on the production floor, encourages women who work in any aspect of the beer industry to find common ground with one another. The Sacramento chapter covers most of Northern California, excluding the Bay Area.
The networking has proven valuable, as men and women sometimes approach the same questions and workplace issues differently, Brogna says. "Sometimes it's a little bit less intimidating to have a woman presenting something, so you feel more comfortable asking questions."
The women discuss issues like not having the upper body strength to pull heavy sacks or stir the mash, all the way to how a vendor might treat a female co-owner differently from a male co-owner. "It's a little bit different in, say, the Bay Area, where a lot of the breweries are a little bit older and more established — people around here are just looking for more opportunities to learn," Brogna says.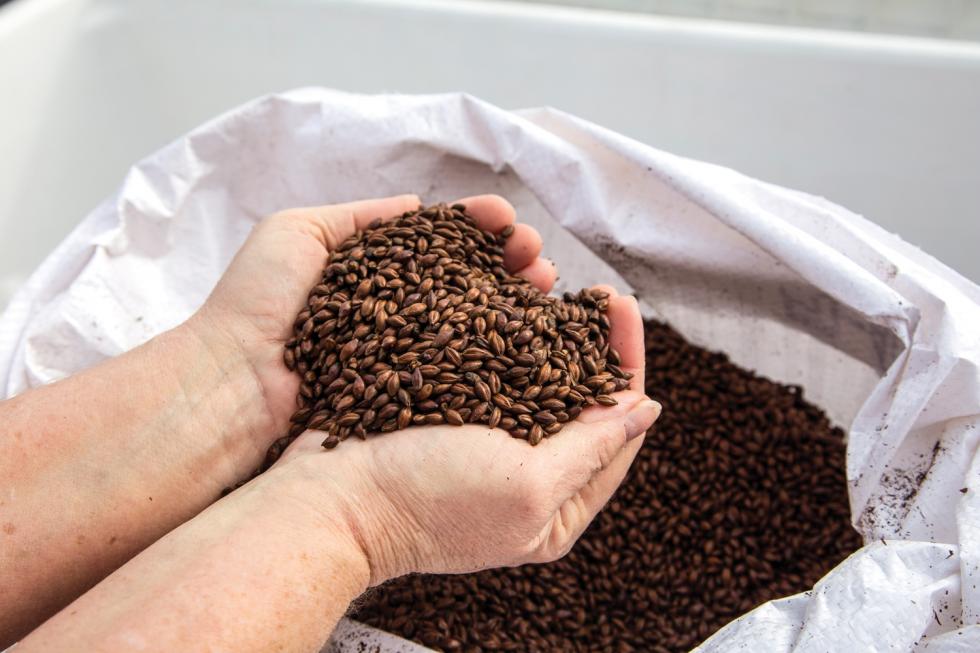 Currently, the dozen members in the group range from brewers to marketing professionals to event coordinators, but all have a tie to the beer industry. Members include Amy Ruthnick, co-owner of Final Gravity in Roseville and Auburn; Bonnie Peterson, co-owner of Oak Park Brewing Company; Lauren Schwartzburg, yeast propagation lead at White Labs in Davis; and Jennifer Luckey, beer hall manager at Yolo Brewing Company.
"For me, it's definitely the camaraderie," says Kassandra Sutherland, West Coast sales development coordinator for Brewers Supply Group. "I love the unique perspective of other women in the industry and I love that we can ask each other questions. It's easy to talk with them and collaborate."
There was a lot of talking happening Feb. 8 when the women of the Pink Boots Society Sacramento Chapter gathered at Mraz Brewing Company in El Dorado Hills for a brew day. They sampled co-owners' Lauren Zehnder and Michael Mraz's Belgian and American ales, and brewed their own stout with a special Pink Boots-inspired label — the "Pink Boots Stout."
"We can talk to each other passionately about beer, like the way people talk about food or wine," says Kate Whelan, a Pink Boots Society member and director of Sacramento Beer Week, an annual event held each March that celebrates more than 300 different types of locally-crafted beers and more than 125 breweries. "I think a lot of people associate wine with women and beer with men, and that's never been my experience."
Beer is often inappropriately sexualized, Whelan says. Beer often isn't marketed to women, and when it is, some brewers will feminize beer in a way that "we're just not drawn to," she says, like assuming they only want light or fruit-based beers. "We love a wide range of beer."
There's just a "weird perspective" in the craft brewing world, Whelan says. "I don't think we're discriminated against, but I don't think people realize how many women are already in the industry." A 2014 Auburn University study found that women make up 29 percent of brewery workers.
Historically, going back to ancient civilizations, women were the traditional brewers, Brogna points out. During a March brew day, she launches into a short history of beer that involves the Sumerian goddess of brewing, the ancient Finns, the demise of hunter-gatherer societies and beer-brewing monks.
"What I do say to people now, since it's a little bit different these days, is that brewing is for everybody," she says. "It is an exciting and creative job. It is very physical, however there is nothing that any one person could not find a way to do."