Steven Rapadas has been close before.
With 64 amateur bouts under his belt, Rapadas has faced his share of adversity as he's battled his way through a sport that has consumed his life since his early teens. A two-time Golden Gloves winner who fulfilled one dream a year ago by opening his own training center in Midtown Sacramento, Rapadas is just days away from fulfilling another — a professional boxing career.
Finally, the 26-year-old Sacramento native, a 5-foot-7, 130-pound lightweight, is getting his shot.
"Excited? I can't wait," says Rapadas, taking a break from a training session at his club at 24th and J streets, Midtown Fitness and Boxing, which now has about 80 members. "It's one of those things where you're clicking every day off, like a little kid waiting for Christmas."
Rapadas' debut is set for this Saturday at Cache Creek Casino when he takes on 25-year-old Percy Peterson (who has a record of 1-14), a tough fighter that all agree will be no pushover despite his record. Rapadas, who expects to make about $700 off the scheduled four-round bout, will open a six-fight card at Cache Creek, which also features undefeated Sacramento featherweight Alberto Torres (with a record of 8-0).
Rapadas grew up in a working-class Northgate neighborhood — where he still resides today — with his single mother and two brothers. His grandparents, Sharon and Ron Rapadas, filled the parenting void and were his biggest supporters. He first met his biological father just two years ago.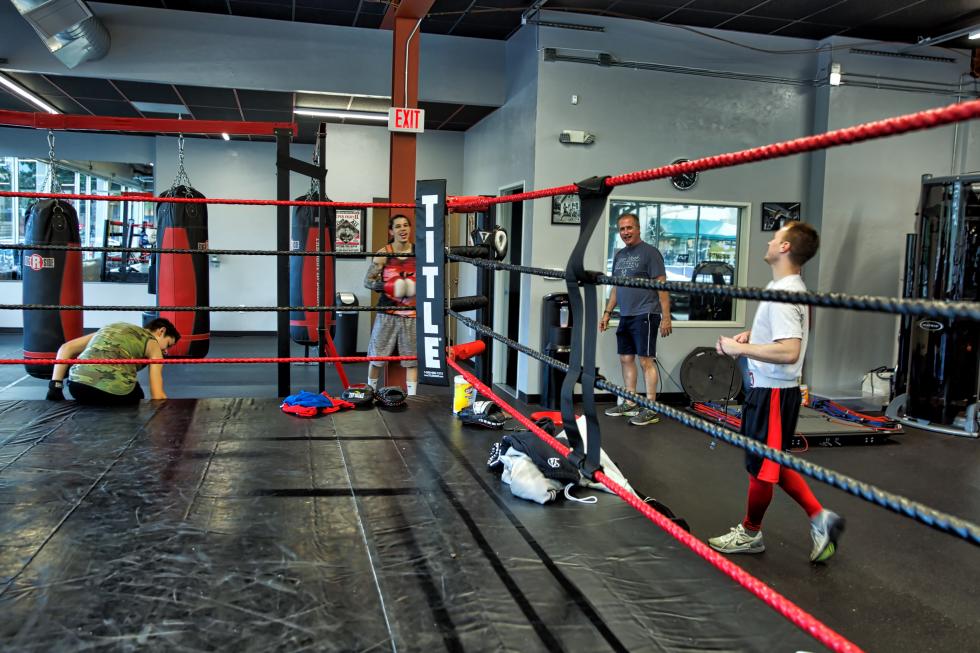 Despite a heralded amateur career, his road to Saturday's pro debut was not smooth.
"I'm 26 and, not to say I've missed my chance, but I need to move quickly," Rapadas says.
After once being the fourth-ranked amateur in his division and earning an Olympics alternate slot in 2012, Rapadas signed a three-year pro contract the next year with legendary but controversial promoter Don King, a rare achievement for a fighter without any professional experience. But that dream turned into bitter disappointment, as Rapadas' scheduled pro debut in May 2014 was scratched moments before he was to fight as part of a televised ESPN card.
The ups and downs continued: another scratch on a televised Showtime bill at the MGM Grand in Las Vegas; a three-year exile of sorts in Florida where he worked as a trainer to make ends meet; a return to his hometown and the opening of his fitness center; the realignment of his career with new local promoters Paco Damian and Don Chargin; and then the shock of the highly-publicized murder last November of his longtime mentor, 42-year-old Marysville boxing coach Taj Fields (allegedly by a former student).
With a pro career finally ready to begin, Rapadas credits local promoter Damian of Woodland's Paco Presents with jump-starting his career.
"I'm very happy to be part of him turning pro," Damian says. "What comes next is up to him; we can only do so much. He's very motivated, and is taking this very seriously. This is not a one-fight thing. He can make a lot of noise."
Reflecting on the time spent when his career seemed to stall, Rapadas says now that "even though I wasn't growing in the ring, I was growing in life. During those two or three years that things didn't happen, I opened up a gym, and continued to grow as a person. But boxing has never gone away. This is me proving myself three years later."