Two weeks after the Golden 1 Center opened last September, Pizza Rock stopped taking group reservations. The K Street restaurant that blends its food appeal with a nightlife scene had been dealing with empty tables and lines spilling out the door, as parties failed to arrive.
"The foot traffic has increased so much that reservations worked against me," General Manager John Demma says. "As we were waiting for [the arena] to open, there was the anticipation of how much it would help. We had our fingers crossed that it would deliver what it promised, and it has."
"Whether it's the Kings, concerts or tractor pulls, since the arena opened, we've noticed a significant increase in business." Jerry Fat, CEO, Fat's Family of Restaurants
His is one example of many small but significant changes downtown Sacramento restaurants have made as arena attendees — and their spending force — have descended on this part of the grid. Other pre-arena era restaurant leaders have cited tweaks to happy hour menus (and times), adjustments to operation hours, and leveraging the convenience of valet and parking garages to bring more customers through the door during prime events. And it seems to be working.
"Whether it's the Kings, concerts or tractor pulls, since the arena opened, we've noticed a significant increase in business," says Jerry Fat of Fat's Family of Restaurants, which has a downtown location and one in Old Sacramento. (While there hasn't been an actual tractor pulling event at the arena, the Professional Bull Riders and Monster Jam organizations have brought out many cowboys and gals.)
Golden 1 Center officials estimate 200 events will occur annually, including NBA games, concerts and private events. In the six months after its unveiling, the arena had 1 million guests and more than 100 events, says Director of Public Relations John Jacobs, which included 40 Kings games, 26 family shows, 20 non-NBA sporting events, 18 concerts and other community events.
For Il Fornaio, an Italian restaurant located in the Wells Fargo building on 4th and Capitol Mall, what used to be a destination restaurant crowd is now a mix of fans and loyal customers. "We had huge success with Paul McCartney, and Stevie Nicks was great," Assistant General Manager Dan Raymond says. "And Eric Church was pretty big too, and that attracted a crowd we don't normally get."
Proponents of the sports and entertainment facility that partially sits on the former Downtown Plaza mall promised unprecedented economic activity and revitalization that would extend beyond the downtown core. However, with criticism that the approval process lacked public input and transparency, and a funding plan that uses city parking fees, there was no shortage of public outcry.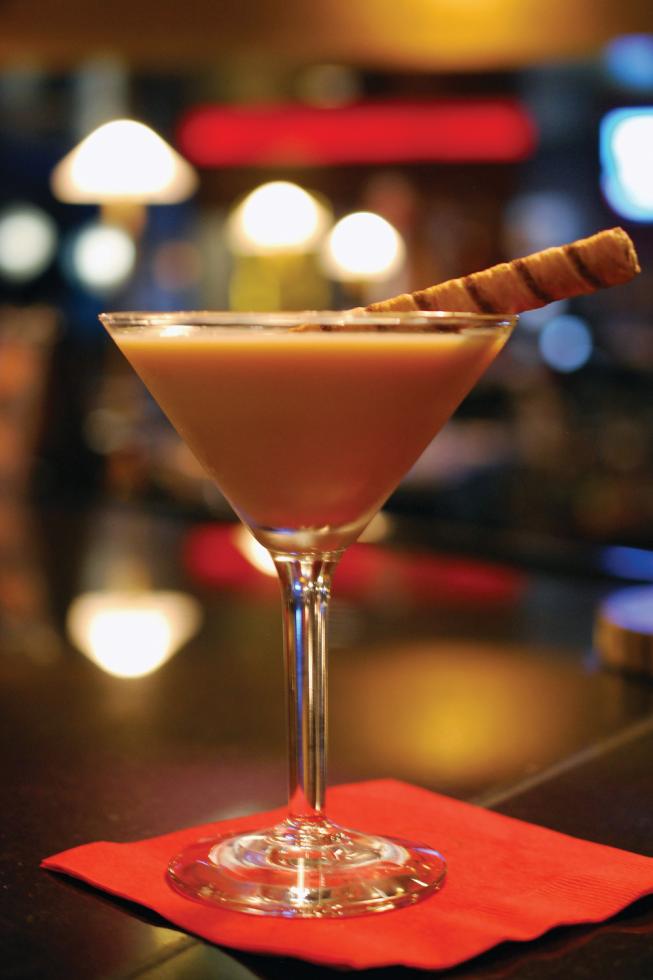 Despite the lengthy and contentious nature of the process — including Seattle investor Chris Hansen being fined $50,000 for breaking campaign finance laws for donating $100,000 to a petition drive that sought a public vote on subsidizing the arena — the Sacramento City Council approved the deal (with a share of $258 million of the $447 million price tag) in 2014, and it opened two years later.
Within the first month of the arena's opening, acts including Maroon 5 and Paul McCartney were drawing thousands to Sacramento. Restaurants such as Sauced and The Boiling Crab set up shop. The process to improve the overall experience along K Street from 5th Street to 15th Street continues, says Valerie Mamone, senior business development manager at the Sacramento Downtown Partnership, which means leasing properties and identifying best uses.
There appears to be no end in sight as far as downtown development. Twenty-five restaurants have opened since 2014 — three since the arena opened — and 14 are in the development stages (not including those going into The Bank, a recently-announced culinary project a couple blocks from the arena), according to SDP.
While the influx of new restaurants could be cause for concern that pre-arena era restaurants would get overlooked by consumers, there seems to be enough to go around. "There was a point when it was unknown if there was going to be a saturation of new restaurants, but the volume of new people have supported new and other ones," Mamone says.
That means adapting staff levels and related logistics to the arena schedule and anticipated crowds. "We certainly notice it on concert nights, and it's obviously artist-specific," says Josh Nelson, a partner at Ella Dining Room & Bar. "With basketball we certainly get pre-game business and see it in the bar and lounge, but with Paul McCartney or Blake Shelton, it fills the restaurant. There's no question it has an impact on the entire restaurant."
Over at Frank Fat's on L and 8th streets, event nights certainly bring in more business, but it's generally an early evening rush, without much post-event fallout. In an effort to capitalize on that late-night crowd, a "reverse happy hour" experiment with food and drink specials has been launched on Friday and Saturday nights from 9-10:30 p.m. when there's a Golden 1 Center event to "see how Sacramento reacts," Fat says.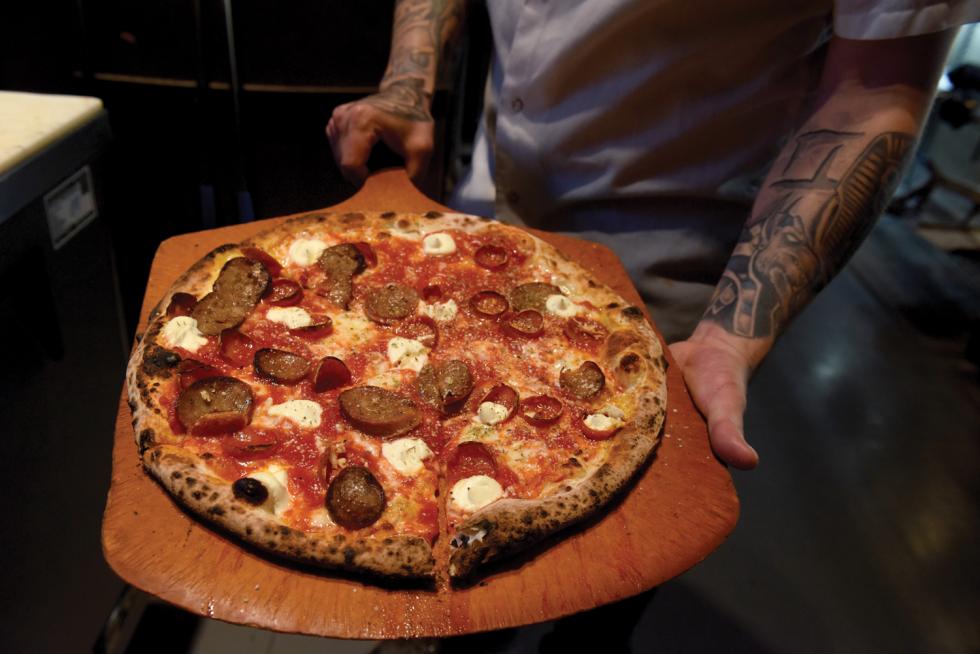 While some restaurants have altogether eliminated their happy hour menus during arena events, Il Fornaio just altered its menu to make it easier on kitchen staff, Raymond says. It still offers its discounted time slot, but pizza is no longer part of the happy hour special. "We intend on keeping [happy hour]," he says. "It's very important."
Another gem that some downtown restaurants bank on is their parking garages and valet service. As owners of Motor Inn Garage, Frank Fat's offers diners a discounted $7 fee to park. But on event nights, if you want to dine and leave your vehicle in the garage during the event, the price increases to $15. If you simply want to park there, it's $25, Fat says.
At Ella, which is a few blocks further out at 12th and K streets, the $5 valet service is a bargain and incentive for business, Nelson says. Another bargain is just a block and a half away at Il Fornaio, which offers complimentary parking in the same building. "The only caveat is you have to have dinner at the restaurant," Raymond says.
Demma of Pizza Rock notes that employees have been squeezed out of parking for such bargains, however. Whereas they used to receive a discounted rate (if they worked 30 or more hours weekly) to park in a nearby garage, that deal is off the table on event nights. "Those who drive either leave earlier, take an Uber or bite the bullet and pay the price," he says. "The handoff is they'll be making more money because of business."
As businesses and consumers alike adjust to the evolving downtown atmosphere, it seems to be a learning curve for all. Demma suggests customers get into downtown with enough cushion to allow for long restaurant wait times. "You're going to have a wait wherever you go," he says.
Fat, whose restaurant has been downtown for 78 years, says he's seen much come and go through downtown. And the arena's draw is much greater than its hosting of a professional NBA basketball team. "As a lifelong Sacramentan, it's a good asset for us," Fat says. "The only thing missing is the winning Sacramento Kings."
Customers seem to be pleased by the renewed activity that's been spurred, as Il Fornaio's Raymond relays a comment heard from a regular: "'Downtown is finally downtown. The whole vibe of downtown, the whole energy has changed during these events.'"